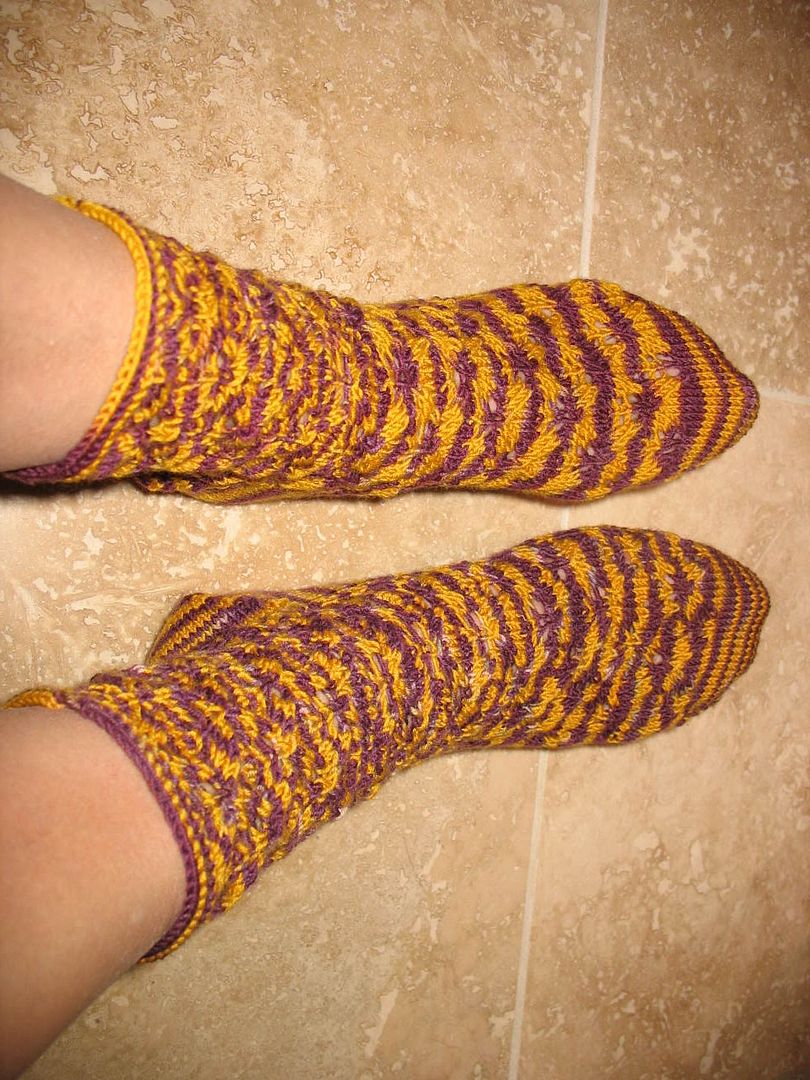 Here is a picture of my latest completed socks! The pattern is Elphine's Socks by Anna Bell. The yarn is an EBay purchase from Germany. Where else could I find these colors? They just happen to be PERFECT school spirit colors to be worn at every volleyball game this year!
I enjoyed working the pattern, although I did make some
mistakes,
or maybe I mean "changes" . . . You'll notice the stripes on the left sock are a tad larger than the ones on the right . . . That comes from starting on size 2 needles and discovering that the heel is too large and switching to size 1 for the rest of the leg and all of the second sock . . . But who will ever know??